More News
More News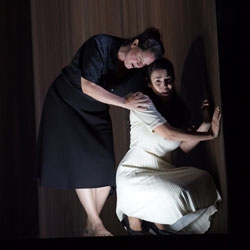 Premiere
Only 3 more Normas!
Last new production this season: THE bel canto opera. An exciting plot & outstanding cast led by Elza van den Heever (Norma), Stefano La Colla (Pollione) & Gaëlle Arquez (Adalgisa).
more...
Premiere
new merry widow opened to raptuous applause
With Marlis Petersen in the title role and Iurii Samoilov as Danilo, directed by Claus Guth, conducted by Joana Mallwitz. Come and have some fun - last performances this season: June 22 & 25!
more...